Garry and Larry Sowerby arrived for their sophomore year at Mount Allison University sharing ownership of a red-hot 1967...
There is light at the end of the tunnel in this year like no...
Your author's initial plan with the 2020 Toyota Highlander was to see how many...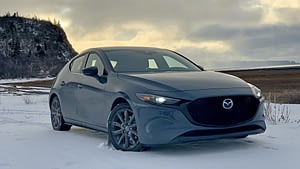 I figure the 'Long Cut' is a road trip feature most people try to avoid. Short cuts are usually...
As soon as your author heard a 2021 Mazda CX-5 100th Anniversary edition was...
Rather than mark Remembrance Day with an official service, as most were cancelled by...
Follow us on Facebook, Instagram and Twitter
Be notified when we publish a new East Coast Tester article.